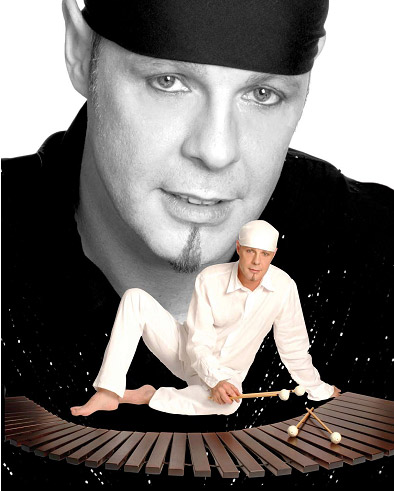 The knowledge of the marimba as a solo concert instrument is increasing year by year. Audiences hearing the marimba for the first time are often astonished by the modern marimba's wealth of tonal nuances. It is true that the marimba, being an instrument with its origins in traditional folk music, shows itself to full advantage in music genres as jazz-, Latin- and even pop music. Starting 1960 the marimba, one of fastest-growing musical genre in the 21st century, has been popularized and changed constantly in the last three decades. It developed as a true classical contemporary instrument, cleared a way at all important concert stages and enables the creation of music by her full display of tonal nuances thanks to the contribution of several leading performers and pioneers. At those days an increasing number of ambitious percussionists are interested in further specialization of the marimba. The 21st century will surely be rich in new musical discoveries and development. This will require quality pieces, competitions, concerts and most of all marimbists capable of communicating musical sensations to their listeners. With this background, Marimba-Projects took in 2000 by my initiative the decision to organize the Universal Marimba Competition and Festival Belgium. This competition will stresses the importance by moving people through the musical expression of the marimba, by sending excellent marimbists worldwide and by waking over further International qualitative development. Holding such a spectacular world-class marimba-themed music competition and festival will definitely deliver a platform for numerous music lovers to enjoy marimba art as the new music of the world and to interact with musicians at all levels, letting them all release their artistic and musical passion, and burst into artistic fireworks in the collision of inspiration and enthusiasm to present a real feast of music.

The Universal Marimba Competition has been dedicated with success to promote the popularization and development of the marimba culture and art, sparing no efforts in supporting leading artists and artworks around the world. The competition celebrates in 2020 its 20th anniversary and received from 2011 the High Patronage of Her Majesty Queen Paola, a Royal honor for the first time presented to an International marimba competition. The competition staged from 2011 two yearly for marimba solo, marimba duo & chamber music and welcomed over 800
candidates. This tremendous success and international recognition, describing this competition as one of the most prestigious worldwide, it is each edition a great pleasure to welcome and to gather from all continents participants and marimbists which feel inspired to take part of this Competition. We are convinced this event will keep contributing in further development and that amongst the talented candidates true musicians will emerge as a marimbist. The competition was able to establish for most of laureates an endorsing contract with major companies and to found their musical career with resulting concert activities and contracting label recordings. It is with proud to witness our laureates their artistic growth, international recognition and presence in the music scene as most high classed performers of the new generation. In addition, the 3rd edition of the International Percussion Youth Competition will take place during the closing festival discovering and supporting young talent.
The Universal Marimba Competition is set as a music celebration continuously inviting top acts and brilliant artistry. Music is a language that transcends borders, touches people's souls, inspires and elevates artistic taste. Music penetrates in every aspect of life and marimba music in particular expresses emotions and feelings in a most direct manner. Therefore, each edition presents marimba music as its main theme, inviting as jury and performing festival artists a topflight of world leading marimbists & percussionists, pedagogues and passed laureates of different schools and styles who boast great artistic attainments and possess international professional standards, all representing innovation and skills, further illustrating outstanding vigor and dynamism. This ground-breaking event will highlight the beauty of marimba and surely being a significant inspiring meeting place for all lovers of marimba music. In addition, the International Percussion Youth Competition takes places with the purpose to discover young talent.
It's without a doubt that this Competition keeps marking internationally a brand new milestone of the marimba art. It is with great honor to be part of establishing such a high-classed happening for the marimba, providing a stage for top performers and candidates from around the world and presenting all visitors with a wonderful music experience. On my behalf, I also would like to extend our sincere gratitude to Her Majesty the Queen, Province Limburg, city Sint-Truiden, the board, the organization, the Academic Hall, Cultural Centre de Bogaard and all manufacturing sponsors and volunteers. This organization would not be possible without their continue support. It will be our pleasure to welcome and to meet all participating artists, candidates and visitors in July 2020 and to wish you all a great marimba time.

Dr. Ludwig Albert
Artistic director